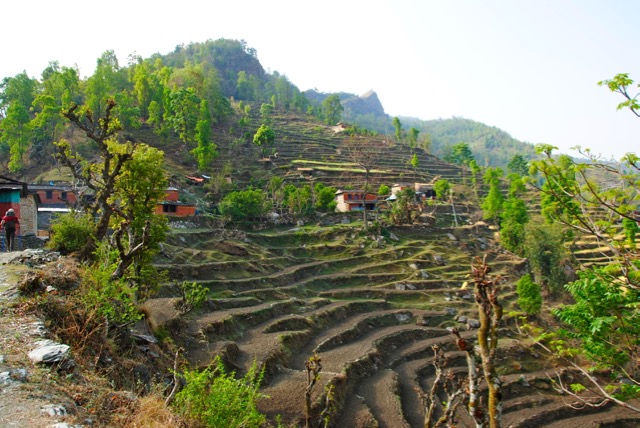 "There are more things in heaven and earth, Horatio,
 Than are dreamt of in your philosophy 
(Hamlet by William Shakespeare, Act 1, v.)
Dear visitors, welcome to my page on channelling. The vibrations here on Earth are getting higher all the time and now it is much easier for spirits to get in touch with us. 
Channelling is an inter-dimensional way of communication by means of which angels and other Beings of Light pass on their wisdom and energy to us. 
You may read about the following here:
Famous Mediums and their books
Famous Spirits and their channelled books
How can your questions be answered? Some suggestions
Seminars  Are they suitable for you?  By Uwe Albrecht.
Signs that warn us in a loving way to avoid certain seminars.
Channelling Advice and Books about Channelling, Intuition and Signs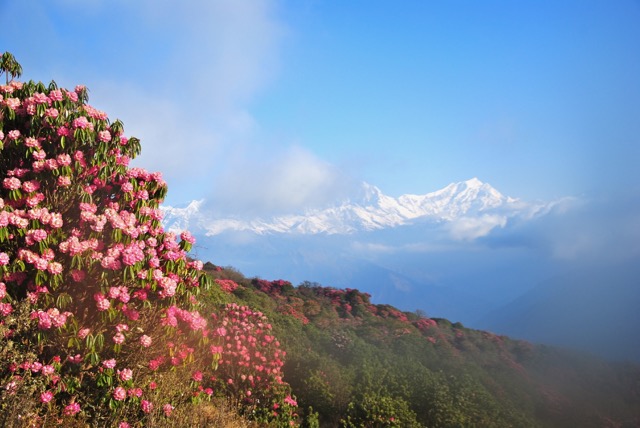 1    FAMOUS MEDIUMS AND THEIR BOOKS
 An Introduction to Mediumship: Hay House Mediums by Gordon Smith, Heidi Sawyer, Lisa  Williams, Sylvia Browne and John Holland
The World of Psychics: Hay House Psychics by David Wells, Gordon Smith, John Holland,  Heidi Sawyer, Lisa Williams
Hay House website: mediums-and-psychics.com
Hay House online programmes
JAMES VAN PRAAGH
Adventures of the Soul
Watching Over Us
Heaven and Earth
Talking to Heaven
Looking Beyond
GORDON SMITH
 Spirit Messenger
A Thin Place: Where Two Worlds Meet
Through My Eyes
One Hundred Answers from Spirit
The Unbelievable Truth
The Best of Both Worlds
Stories from the Other Side
Life Changing Messages: Remarkable Stories from the Other Side
The Amazing Power of Animals
Developing Mediumship
Intuitive Studies: A Complete Course in Mediumship
Two-CD set: The Healing Power of Mediumship
SYLVIA BROWNE
Adventures of a Psychic
Psychic: My Life in Two Worlds
Mystical Traveler: How to Advance to a Higher Level of Spirituality
Psychic Children: Revealing their Intuitive Gifts and Hidden Abilities
Life On the Other Side: A Psychic's Tour of the Afterlife
The Other Side and Back
Temples on the Other Side
If You Could See What I See
Psychic Healing
The Nature of Good and Evil
Soul's Perfection: Journey of the Soul
STACI WELLS
Staci Wells is recognized as one of the top psychic mediums in the world today. She is a spiritual intuitive, holistic psychotherapist, psychic medium and author. She is featured in two books by Robert Schwarz: Your Soul's Plan and Your Soul's Gift. 
Staciwells.com 
CORBIE MITLEID
Corbie Mitleid is a top New York psychic Medium and is featured in the books by Robert Schwarz.
.Corbiemitleid.com
LISA WILLIAMS
 Life Among the Dead
The Survival of the Soul
I Speak to Dead People. Can you?
JOHN HOLLAND
 Born Knowing: A Medium's Journey
Power of the Soul: Inside Wisdom for an Outside World
The Spirit Whisperer: Chronicles of a Medium
COLIN FRY
 By Your Side: How the Spirits Can Help You Every Day
The Happy Medium: My Psychic Life
The Message
Life Before Death
Secrets from the Afterlife
MIA DOLAN
Mia's World, An Extraordinary Gift, An Unforgettable Journey
The Gift
ANTONY BORGIA
JOHN EDWARD
Crossing Over
One Last Time
After Life: Answers from the Other Side
HEIDI SAWYER
 The Intelligent Guide to the 6th Sense
Highly Intuitive People
Highly Sensitive People
How to Develop Your 7th Sense
What is mediumship? and The difference between mediums and psychics - Youtube.com
  CLAIRE NAHMAD and MARGARET BAILEY
 The Secret Teachings of Mary Magdalene, including the lost verses of
The Gospel of Mary
The Coming of the Holy Grail by Claire Nahmad with Michael Revill
Angel Messages, The Oracle of the Birds by Claire Nahmad
Summoning Angels by Claire Nahmad
RU URU HU was given the Human Design System during a mystical experience
 Human Design www.humandesign-uk.com
Living your Design
A New Manual for Awakening, revised and edited by Richard Rudd 
You can get a free on-line Human Design Report on the First Key: 
     Your Human Design Type at HumanDesignForUsAll.com prepared for you by 
     Chetan Parkyn, who has written the following books:
Human Design; The Book of Destinies and The Book of Lines
Abundance by Design, edited by Karen Curry Parker
Please also see videos on YouTube about Human Design by John Martin in Hawaii
                             humandesignhawaii.com 
ROBERT SCHWARTZ 
Your Soul's Gift with channellings by Barbara Brodsky, Pamela Kribbe, Corbie Mitleid and Staci Wells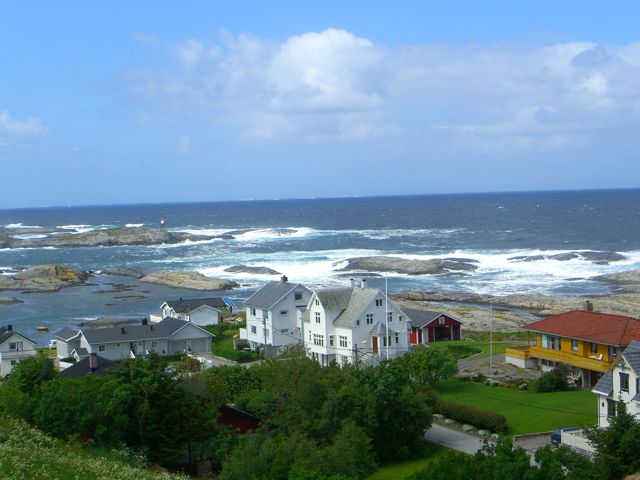 2.  FAMOUS SPIRITS AND THEIR CHANNELLED BOOKS
 CONVERSATIONS WITH GOD by Neale Donald Walsch
 Book 1  An Uncommon Dialogue
 Book 2   Living in the World with Honesty, Courage and Love
 Book 3   Embracing the Love of the Universe, and many other books.
 Book 4   Awaken the Species, A New and Unexpected Dialogue
SPIRIT OF THE MOST HIGH channelled by Anthony William, the Medical Medium
 Medical Medium, Secrets Behind Chronic and Mystery Illness and How to Finally Heal
Medical Medium, Life-Changing Foods: Save Yourself and the Ones You Love with the Hidden Healing Powers of Fruits and Vegetables.
Medical Medium, Thyroid Healing
Medical Medium, Liver Rescue
Medical Medium Celery Juice: The Most Powerful Medicine of Our Time Healing Millions Worldwide
Medical Medium - Cleanse to Heal
ANGELS channelled by Lorna Byrne
 Stairways to Heaven
Angels in my Hair
Angels at my Fingertips
A Message of Hope from the Angels
Love from Heaven
The Year with Angels
Prayers from the Heart
The spirit, ANDRE LUIZ, channelled by Francisco Xavier
 Nosso Lar, A Spiritual Home
The Messengers
And Life Goes On
Workers of the Life Eternal
 Francisco Xavier (1910-2002) was the greatest paranormal of the 20th century.    
 The copyrights to his more than 400 books have been donated to charities. 
JOSEPH channelled by Michael G. Reccia
 Revelation: Joseph's Message
 Illumination: Joseph's Vision
 Your Life After Death
 The Fall  
 From Here to Infinity
 Trance Mission
 Many Voices, One Mission 
The Spaces Between
WHITE BULL channelled by Ian Graham
God Is Never Late ... But Never Early Either!
WHITE EAGLE channelled by Grace Cooke
Spiritual Unfoldment How to Discover the Invisible Worlds and Find the Source of Healing
Spiritual Unfoldment 2  The Ministry of Angels and the Invisible World of Nature
Spiritual Unfoldment 3  The Way to the Inner Mysteries
Spiritual Unfoldment 4  The Path to the Light
Beautiful Road Home
The Path of the Soul
Heal Thyself, and many other books
AN ANGEL channelled by Diana Cooper
 A Little Light on the Spiritual Laws
The Archangel Guide to Ascension: 55 Steps to the Light
The Keys to the Universe
Angel Answers
Angel Inspiration
The Wonder of Unicorns
A Time for Transformation and many other books, CDs and cards
RA: The RA Material channelled by Carla Rueckert
     The Law of One Books 1 – 5 by James Allen McCarty, Don Elkins and Carla Rueckert
BASHAR  channelled by Darryl Anka.     Bashar.org.   BasharTV
The Bashar Documentary "First Contact"
Sessions on Disc
Digital Downloads
Merchandise
Crystals
SARYON MICHAEL WHITE.    Saryon.com
Royal Sands and the Bridge Between Worlds   paperback and ebook.
Join Saryon's email list and sign up for free teachings, channeled messages, announcements of special offers and new Live Courses - on his website.
THEO channelled by Sheila Gillette
     The Soul Truth
     The 5th Dimension: Channels to a New Reality
     Her website is: AskTheo.com
A GROUP OF CELESTIAL BEINGS communicating through a sleeping patient and     
 channelled to Dr. William S. Sadler in Chicago from 1911 – 1923.
The Urantia Book
Dr. Sadler and the Urantia Book: A History of a Spiritual Revelation in the 20th Century  by Sioux Olivia Ph.D.
SAINT GERMAIN and those other ASCENDED MASTERS directly concerned with this  
 Activity  channelled by Godfre Ray King
THE GUIDES channelled by Ruth Montgomery
Strangers Among Us
Aliens Among Us
The World Before
Threshold to Tomorrow and many other books
ZOOSH, ISIS and many others channelled by Robert Shapira
The Explorer Race Series
The Shining Light Series
The Shamanic Secret Series
The Ultimate UFO Series
Are You a Walk-In? and many other books
RAHEIM, FRANCINE, ILENA and SILVIA'S SPIRIT GUIDES channelled by Silvia Browne
God, Creation, and Tools for Life
Soul's Perfection
The Nature of Good and Evil and many other books
     Please also see Famous Mediums and their Books above.
JESHUA channelled by Pamela Kribbe
The Jeshua Channelings
Heart Centred Living            
ABRAHAM channelled by Esther and Jerry Hicks
Ask and It Is Given, Learning to Manifest your Desires, The Teachings of Abraham
The Law of Attraction, The Basics of the Teachings of Abraham
The Amazing Power of Deliberate Intent, Living the Art of Allowing
 The Astonishing Power of Emotions, Let Your Feelings Be Your Guide
P'TAAH channelled by Jani King
The Gift
Act of Faith ? Conversations with P'taah, Part 1
Transformation of the Species, Conversations with P'taah, Part 2
Guide for the Journey Home, Available only as an e-book on Kindle from www.amazon.com      
SETH channelled by Jane Roberts
Seth Speaks The Eternal Validity of the Soul
The Unknown Reality Volumes One and Two
The Nature of Personal Reality
The Oversoul Seven Trilogy and many other books     
The Individual and the Nature of Mass Events
LAZARIS channelled by Jach Pursel
The Sacred Journey: You and Your Higher Self
Lazaris Interviews Book 1
 EMMANUEL channelled by Pat Rodegast
Emmanuel's Book: A Manual for Living Comfortably
Emmanuel's Book II: The Choice for Love
Emmanuel's Book III:  What Is an Angel Doing Here?        
ORIN channelled by Sanaya Roman
Spiritual Growth: Being Your Higher Self
Opening to Channel, How to Connect with Your Guide
Living with Joy: Keys to Personal Power and Spiritual Transformation
Soul Love: Awakening Your Heart Centres
Personal Power Through Awareness
An INNER VOICE channelled by Helen Cohn Shucman
AARON channelled by Barbara Brodsky
Cosmic Healing A Spiritual Journey with Aaron and John of God
The Aaron / Q'uo Dialogues An Extraordinary Conversation between Two Spiritual Guides
       Eight books of Aaron's teachings have been published.
BARTHOLOMEW channelled by Mary-Margaret Moore
Planetary Brother 
I Come As a Brother
From the Heart of a Gentle Brother
Reflections of an Elder Brother
Journeys With a Brother   
The GUIDE channelled by Eva Pierrakos
The Pathwork of Self-Transformation
Fear No Evil: The Pathwork Method of Transforming the Lower Self
Creating Union: The Essence of Intimate Relationship
Surrender to God Within
A Group of ENLIGHTENED BEINGS from the Pleiadians
                          channelled by Barbara Marciniak
Bringers of the Dawn, Teachings from the Pleiadians
Family of Light, Pleiadian Tales and Lessons in Living
Earth, Pleiadian Keys to the Living Library
Path of Empowerment, Pleiadian Wisdom for a World in Chaos 
FRANK, a Spirit Collective   channelled by Tracy Farquhar   spiritlightservices.com
     * Frank Talk: A Book of Channeled Wisdom, Kindle Edition
TRICIA McCANNON   triciamccannonspeaks.com
Tricia McCannon is an American mystic and the author of four best selling books, 35 DVDs and 13 on-line books, all focused on the great Spiritual Mysteries, awakening Christ Consciousness, and Global Healing. Her new book is: The Angelic Origins of the Soul: Discovering Your Divine Purpose, 2017.
She is also on many YouTube videos.
She has several programmes on learn.sacredstoriesmedia.com
Tricia is available for personal readings, clearings, workshops, conferences and seminars.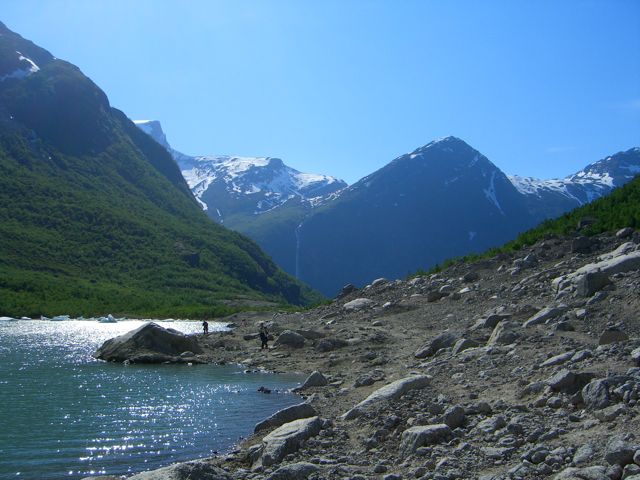 3.  HOW CAN YOUR QUESTIONS BE ANSWERED?  SOME SUGGESTIONS
Every cell in your body knows everything.  You just have to find out the best way to get an answer to your questions.  Here are a few suggestions as to how to do this.
Each person has his or her own truth.  The truth can be elusive.  If you use any of the methods in this Channelling Section for trying to find out the truth, please also bear in mind that it is purely your own responsibility if you get the wrong answer or if someone gives you a wrong answer.  Do not blame anyone for this.
Some methods, such as muscle testing or using the pendulum, are not 100 per cent reliable and so you need to try several methods. Pendulums can be influenced by negative entities.  It happens quite often that your Ego influences the results of muscle tests, etc. and that is why your answers are not always answered correctly.    
It is difficult to be completely objective.  Practical experience is very important. 
If you have any questions about your health and if you need a medical diagnosis or treatment, it is always very important to go to a doctor, naturopath or dentist, etc.
If you have questions about the underlying causes of your illness, situation, feelings, etc. you can go to a healer and ask him questions such as: Why have I got this illness?  How can I change my thoughts?  How can I solve these problems? 
FEELING THE TRUTH IN YOUR HEART, IN YOUR GUTS, LISTENING TO YOUR INTUITION
Ask a question and then meditate and wait for an answer. You might get it immediately or later.  Follow your heart if it rings true.
Have you ever had a hunch about something?  Have you had shivers going down your spine or felt cool energy going up and down your body?  Have you ever had a feeling in your guts that something was true, or not true?  These are all messages from your Soul.
A good book to read is: The Realities of Creation by Jean Adrienne, Maureen St. Germain, Lynn Waldrop and others. There is an important chapter in this book called: How to Get a Higher Self-Connection by Maureen St. Germain. It is well worth reading this to improve your connection to your Higher Self.
COINCIDENCES
It is important to notice what you were thinking about immediately before you experienced a coincidence. If it was a coincidence that made you feel good and smile, then your thought about something you were contemplating was a good one.
If it was a thought that was leading you in the wrong direction, then your coincidence was a negative one. This can take the form of you tripping up, spilling water, etc. over yourself, and so on.
You can apply the same method to coincidences with numbers, for example, car numbers, numbers on the clock telling you the time, 222; 333; 4.44 p.m.  1.23 a.m. and repeating numbers, etc.
ASKING YOUR SOUL A QUESTION
Here is one way to ask your Soul a question:
1.      Sit quietly and close your eyes. Pray for Divine Protection from negative entities, for example, say the prayer to St. Michael: Guard, guard, guard us. You can listen to a short MP3. for protection. Please see the section on Entities under Meditation. Good ones are by Edwin Spina, Dipal Shah, Peg Rose, Jenny Ngo, Lynn Waldrop, Sophia Zoe or Jan Dunn.
2.     Think about the situation and then say YES 10 – 20 times to raise your vibration.
3.     Be filled with gratitude. Say, for example, Thank you for my beautiful life.
4.     Ask your Soul the question.
5.     Breathe slowly and deeply in: counting 1 – 4; pause for 2 seconds and then breathe out, counting 1 – 4  again. Repeat as long as you like, perhaps for 10 rounds.
6.     Put one hand on the centre of your chest and think of your heart. Feel the warmth there.
7.     Let your mind be still without any thoughts.
8.     If your Soul sends you a good feeling, a positive YES! you will find yourself breathing in and out very deeply, you will smile and your whole body will relax. You will have a good feeling about it. Your heart will feel light. You might even get a message from your Soul.
9.     If it is bad, negative, NO! your heart will feel heavy and it will seem to be sinking. (Remember the idiom: one's heart sinks into one's boots!)
You will stop breathing for a few seconds and then have very shallow breathing. You will have no sign of a smile and your lips will be pressed together very tightly. You will have a bad feeling about it and your heart will feel heavy.
You might even get a message from your Soul, saying very quietly but firmly: No!
BODY SIGNS
10.  You may also ask your Soul to give you a few body signs as well:
For YES you may feel tall, your arms may stretch out and your legs are straight.
For NO your head bows down, your shoulders droop, your arms and hands come closer together, your knees bend and your back is no longer straight. This works especially well if you are standing.
          11.   Thank your Soul.
                                          YOUR INNER CHILD
Make friends with your inner child, ask it what its name is, its age and what it likes.  Later on you can ask it some questions.  Your inner child knows everything.  You write down the questions with your right hand and your inner child answers them with your left hand.  Please read more about this in the very interesting book by Lucia Capacchione: "Recovery of Your Inner Child" 
Good MP3s are by Edwin Spina and Dipal Shah.
ASK YOUR GUARDIAN ANGEL OR SPIRIT GUIDE TO HELP YOU
This is an interesting way of receiving a YES or a NO from your Guardian Angel or Spirit Guide, without any words being exchanged.
Choose one colour either pink, green or blue for YES.
Choose one colour either red, brown or grey for NO.
Ask the question and your Guardian Angel or Spirit Guide will direct your attention to one of these colours, either once or throughout the day, until you are sure of the answer.
It is a good idea to read E-Squared Experiment 2, The Volkswagen Jetta Principle by Pam Grout to help you with this exercise.
                                        REVERSE SPEECH
 Please see Karina Kaiser's www.reversespeechinternational.com and YouTube Reverse Speech
 On this website you can read interesting passages about the following in English:
The Answer lies within!
Reverse Speech Gateway to the Unconscious
Reversals: Voices of the Unconscious
Benefits of Reverse Speech                                     
Hear your Soul your Truth and be Amazed.
Karina Kaiser speaks fluent English and German and specialises in bi-lingual Reverse Speech
Analysis and Metaphor-restructuring. 
Please also see YouTube Reverse Speech, www.reversespeech.com and Wikipedia about Reverse Speech.
Reverse Speech was first advocated by David John Oates.  Oates claims that backward speech is always honest and reveals the truth about the speaker's intentions and motivations. Wikipedia.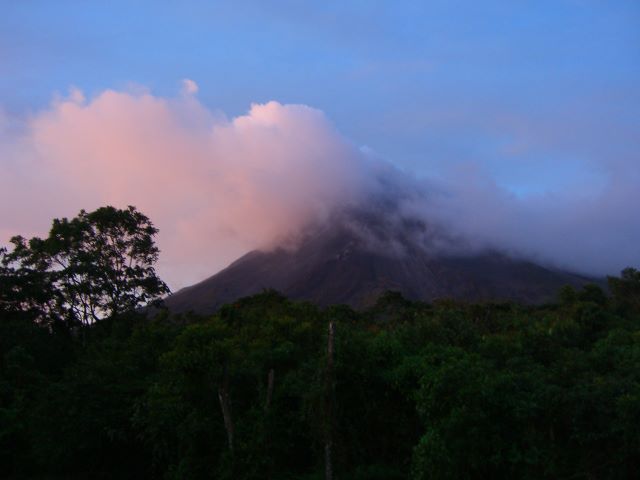 4. Seminars  Are they suitable for you?  By Uwe Albrecht.
Let us begin with an essay about seminars by Uwe Albrecht, because many people who are interested in channelling also go to esoteric seminars.
The following excerpt comes from Uwe Albrechts's book: "Yes/No: Using the Arm-Length Test for Instant Answers and Wellbeing", published by Hay House www.hayhouse.com where he writes about Spirituality. Uwe Albrecht gives us a list here of very important questions to ask ourselves before we go to a spiritual seminar.  
SPIRITUALITY
There is hardly any area in our new-age life, true wisdom apart, that is not also about manipulation, power, energy vampirism or hunting for souls.
It follows in the footsteps of the good old traditions of ancient religions that have been practicing this for so long.
Many techniques, such as Reiki, shamanic practices, but also certain yoga styles, work with initiations and related variations.  Therefore, it is crucial to test them in advance.  In such rituals, people are connected to energies and beliefs that can alter their lives in a negative way and are often hard to get rid of.
Is this offer based on integrity
Is the teacher at eye-to-eye level with me  (where a good teacher should be)?
Is the energy that I'm connected to clean, clear and honest?
Is this really a fair price that I'm paying for this connection?
Does this offer serve my growth?
Does it respect my freedom?
Will my inner light grow on this path?
Is the offer honest and free of manipulation?
 Is there a better way for me?
Do I need this experience for my growth?
Is the person I get involved with authentic?              
(End of quotation by Uwe Albrecht and many thanks for this important information).
5.      SIGNS THAT WARN US IN A LOVING WAY TO AVOID CERTAIN SEMINARS
Many seminar teachers behave with integrity and have only good intentions for you in mind.  Some seminars are not right for you.  Sometimes you do not listen to your inner voice and might be strongly influenced by marketing tactics or by your friends.  You may receive signs from your Soul and  the Universe not to go there. Here are a few examples:
On the day of the seminar a member of your family becomes ill causing you to stay at home.  Or your dog or cat must go to the vet very urgently.  Your family and your pets are willing to become ill so that they may give you an important sign not to go to the seminar.
You might get stuck in a traffic jam and miss the first few hours of the seminar.
 The only train going to your seminar is delayed by, for example, two hours.
You completely forget where the seminar is taking place and cannot find it.
You do not have enough money to pay for the seminar because you suddenly and unexpectedly get a whole lot of bills to pay.  Do not borrow money from anyone.  If you do not have enough money to pay for a seminar then it is not the right time for you to go there.
Sometimes things happen in the seminar room, for example:
You might suddenly get a bad headache or feel sick.  If you are sure that the vibrations do not agree with you, it is best to leave.
On the other hand, it could be that the new ideas being taught at the seminar do not harmonise with your beliefs at this time.
 It is very important to take great care in considering whether the contents of the seminar could harm you, or if your former beliefs are preventing you from being open to new and different concepts.  Sometimes your ego gets in your way.
 You might get some diarrhoea after going to a seminar.  This is a cleansing process causing negative energy to quickly leave your body.  This occurs without any pain or fever.  It comes at a suitable time and gives you a good feeling.
If you get a headache, it might have something to do with the themes being taught at the seminar.  If, however, you should happen to see things in a different way and if your headache then quickly leaves you and you feel pleased, then an inner healing has occurred.  If the headache gets worse all the time you can think about leaving.  Everyone is different.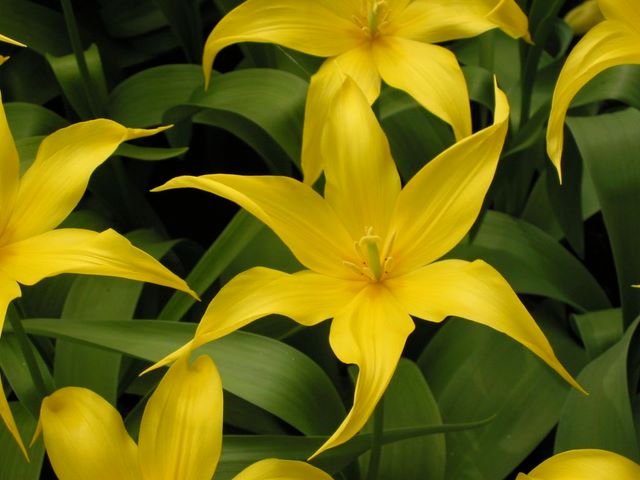 You might bang your head very badly or hurt yourself in some other way just before or after an initiation.  This is a bad sign.  Consider very carefully if you would really like to stay.
You might have to sign a contract where you promise to attend a whole series of seminars and to pay for them all in advance.  That is extremely risky.  You might not like the first seminar at all and wish to leave.  It is sometimes difficult to get your money back.
Do not stay at a seminar if you do not believe in what they are teaching but only want to stay because your friends like it and don't want to leave.  If you go to the next seminar you will soon believe everything.  The famous German writer, Dieter Broers, has written about this in his book: "The Secret of the Matrix Code" on pages 86 and 87: The Phenomenon of Belief, published by Trinity Verlag.  You may read this excerpt at the end of this English section.  (Das Geheimnis des Matrix Code)
Listen carefully to comments made about your seminar by your relatives and friends.  They also have messages for you.
Take very little money with you to the seminar and consider very carefully if you really want to buy something there.  If it is very expensive it is best to wait at least a month before deciding to buy it.
Do not pray to a Spirit whose name you have never heard of, just because your seminar teacher tells you to.  It is always safe to pray to God by whatever name you choose to use.  Other names for God are:  Goddess, Great Spirit, Holy Spirit, Absolute Beingness, Life, Love, Divine, Source, Source Energy, All That Is, The All, Universe, Zero Point, Universal Consciousness, Superconscious, Divine Matrix.   
If a Spirit is guiding the seminar teacher, be very alert.  Not all Spirits are honest.  Many Spirits have a great deal of fun misleading people with incorrect channellings.  The following books warn us about spirits who tell us lies and what we can do about it:
 God is Never Late.... but never early either! By the Spirit White Bull, channelled by Ian Graham,
 Your Life After Death, page 235 by Spirit Joseph, channelled by Michael G. Reccia
 and An Audience with Joseph DVD, 16 December 2009
 A New Light on Ascension, see chapter on Discernment, page 57, by Diana Cooper
 Divine Revelation by Susan G. Shumsky 
If your seminar teacher tells you that you need to read only the books on his booklist and no others, do not believe him.  The more books you read the better, especially those that express different opinion from each other.  It is very important for you to be free to read whatever books you like.
Thank God every day for His / Her Divine protection and guidance and ask to be filled with Divine Light.  Some seminar teachers tell you not to do this because then the Spirit he/she is channelling cannot help you to advance spiritually.  Do not listen to him/her and continue to ask God for His Divine protection and guidance.
If you should still happen to have some bad experiences it is a sign that you are on the wrong path and that if you stay on it you will not be able to advance spiritually.  You will have to change your path in order to develop further.   
Thank God for protection before you are hypnotised, and follow Spirit Joseph's advice when he tells us to ask God to bless the person hypnotising you, for example, before listening to a CD meditation. 
These signs are only meant for you.  Even if 1000 people enjoy a seminar it does not mean that it is the right way for you.  Each soul chooses the experiences it needs.  We cannot always understand them.  Very often we realise far too late that the signs we received about a seminar were warning us not to go there.  But there are no mistakes, only learning experiences.  Do not let anyone or anything stop you from going on your chosen path.  It is advisable to thank God every day for Divine protection and guidance and to fill you with Light.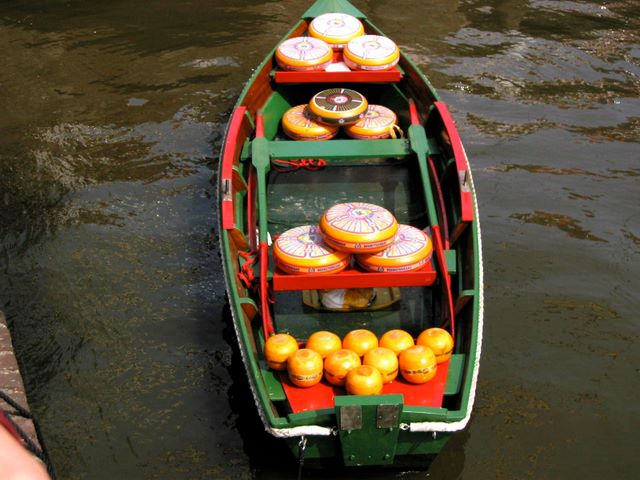 If you realise that a series of seminars is not good for you, you might like to do the following:
Write your seminar teacher a letter telling him or her that you have left.
Throw everything away that reminds you of the seminar and causes you to have negative thoughts about your time there.
Go to a power spot, for example a church, and say the following words from this ritual.  Repeat it all 3 times.
I request Archangel Michael, Jesus, Maria (or another well-known Divine Being) to separate me energetically from the morphogenetic field of the seminar teacher, and of all the other teachers and participants in the group who had a great influence on me
 In all directions of space and time,
On all levels and in all dimensions,
In all the planets of the cosmos,
In all universes,
On Mother Earth,
In the Underworlds,
In the Other Worlds, 
In the Dream Worlds,
In the Worlds of Illusion,
In the Here and Now
  CUT CUT CUT
Move your hand from the left to the right in front of your body and visualise that you are cutting the ethereal cords that are connecting you to the seminar, etc.
It is a good idea to also go to a psychic healer who can check if you have any ethereal cords from the seminar, etc.  attached to other parts of your body such as your legs, ankles or neck, etc.  Sometimes the legs are tied together very tightly. Or if you have been cursed.
     The healer can also help you to get your energy back. You need only go once and it is worth spending money on this.         
Next, forgive yourself that you went to such a seminar, that you ignored the signs, and forgive the teacher of the seminar.
If you have problems doing this, try EFT.  Read all about EFT at www.eft.mercola.com  Basic Steps to your Emotional Freedom
and also www.theTappingSolution.com. If you are suffering from a traumatic experience, there is also a tapping for trauma. 
You may find an EFT Master on your Internet search machine and you can look at the Thriving Now website run by Rick Wilkes and Cathy Vartuli, Emotional Freedom Coaches, who have very good advice about tapping for trauma.  
The healer, Sophia Zoe, has a very good online programme for healing trauma. She was on Eram Saaed's Global Telesummit: From Heartache to Joy, which has many special offers.     
It is very important to forgive the seminar teacher or the spirit who fooled you in order to free yourself from this seminar and from always thinking about it.  Remember there are no mistakes and it was planned that you should go to this seminar by your Divine Soul to test you. All this might have happened to balance out your karma.
Are you able to forgive?  If you manage it, you can advance spiritually.
Please read more about forgiveness in the books by Colin Tipping and on his website:www.radicalforgiveness.com
The healer, Jenny Ngo, has an MP3 entitled Embodying Unconditional Love, Forgiveness and Happiness, please see globalquantumhealing.com 
And: Articles by Mabel Katz Ho'oponopono and forgiveness.
Ask God to bless the teacher and all the participants of the seminar and everyone and everything connected with it.
An excellent book about blessing is:  "The Gentle Art of Blessing" by Pierre Pradervand 
Do Ho'oponopono, think of the seminar, the teacher, etc. and say: "I am sorry, Please forgive me, I love you and Thank you."
Please read these two books on the subject:
Ho'oponopono: The Hawaiian forgiveness ritual as the key to your life's fulfilment by Ulrich E. Dupree www.findhornpress.com   
Zero Limits by Joe Vitale and Ihaleakala Hew Len.  
If you have any questions about Ho'oponopono, please type FAQ about Ho'oponopono on your search machine. 
Say or listen to the ancient Sanskrit chant: Om Hanumate Namaha to protect you and cleanse yourself of negative energy. You can hear it on the audio: The Abundance Paradigm by Dr. Joe Vitale.
     Om Krim Kalikayei Namaha this mantra protects you from negative energy.         
I highly recommend you to read Chapter 14, Teachers and Gurus, from the book: Healing Mantras by Thomas Ashley-Farrand, and if you have had any problems with seminars to say the following mantra:
      Om Gum Gurubhyo Namaha Om and salutations to that which removes the darkness of ignorance and all impediments thereto.
You can also listen to mantras on You Tube.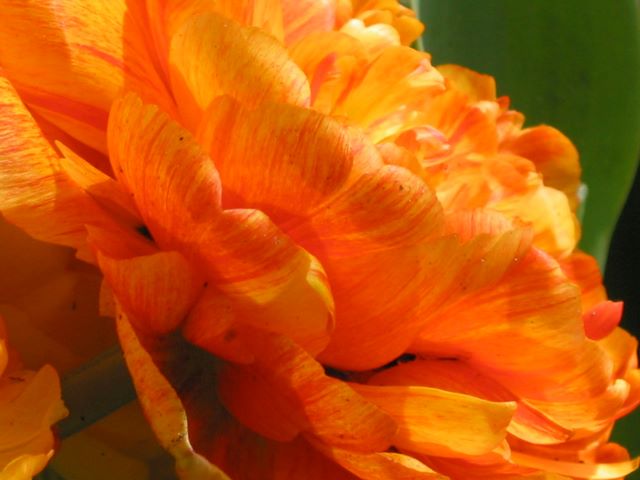 SIGNS WHILST READING A WRONG ESOTERIC BOOK 
There are many wonderful esoteric books on the market, which can deeply enrich your life. Sometimes however, you find yourself reading the wrong book. You may then receive signs from the Universe advising you to stop reading it. For example:
Your dog or your cat is sick right in front of you whilst you are reading the wrong book.
The wrong book falls into some water (for example, into your bathwater), into a puddle, or you might spill coffee or chocolate over it.
The wrong book slips, for example, behind your desk, table or cupboard, and you cannot find it again, or you forget it on the bus or train.
The wrong esoteric book makes you feel very sad or depressed whilst you are reading it.  Throw it away.
If you read something in a book - even if it is only one sentence that makes you feel uneasy, you do not have to believe it.  It does not have to be your truth, even if thousands of other people believe it.  Write this one sentence down and think deeply about it.  Are your thoughts clear about this?  Be very alert if you decide to read the book to the end. 
On the other hand, this one sentence might be directly related to a problem in your life and it might wish to make something clear to you.  At first glance it might upset and stress you, but if you pause and consider it very carefully, it might be about an important theme in your life.  Then it is good to continue reading the book after all.
Another possibility is that you are not yet spiritually mature enough to consider certain themes or to understand them.  It might not be the right time to read this kind of book and you can go back to it later if you feel like it.
It is advisable to test books for negative energy before reading them.  Some esoteric books offer you initiations whilst you are reading them.  It is very important to test books very carefully before agreeing to any kind of initiation, or agreeing to have implants.
 The healer, Esther Bartkiw, has an MP3 for getting rid of implants in her Entity Program.
She is a frequent guest on Eram Saeed's Global Telesummit, From Heartache to Joy. Her website is: WhispersfromtheSoul.com 
Diana Cooper also shows you how to remove implants in her book: "A New Light on Ascension page 110.
Dolores Cannon views implants differently. She says they are very important and good for us. Please read  The Custodians and The Convoluted Universe series of books.
Be very careful about trying to improve yourself spiritually by spending thousands of pounds/dollars/Euros, etc. on initiations.  You can advance spiritually by improving your character, watching your thoughts, treating others kindly and considerately, meditating and undergoing experiences, chosen for you with great care by your Soul and Advanced Spiritual Beings.  It is not possible to cancel out your negative karma by paying your spiritual teacher a large amount of money.  
You can be initiated into the energy of a healing method, such as Reiki, etc. Find out all you can about the teacher and exactly what he or she is teaching before you have any initiations.  Please read books about the healing method first and keep on testing for yes /no.
Do not activate your Crown Chakra first when you do any kind of Kundalini Yoga.  Always begin with the Root Chakra and work your way up the chakras, ending with the Crown Chakra.  Always follow the natural flow of the Kundalini energy. If you begin wth the Crown Chakra you will not be connected to Mother Earth and you will lose your emotional balance. You will then have difficulty solving any problems in your life.
If you wish to bless Mother Earth you do not need any initiations or any expensive tools to help you do this.  All you have to do is to express the intention to let God's Divine Light and Love pass through you to Mother Earth.  If you like, you can hold your hands in front of you and visualize you are sending engergy to Planet Earth. Spirit Joseph's book "Illumination", chanelled by Michael Reccia gives you the "power to transform yourself and this planet".
Remember who you are. You are a magnificent spiritual being having an experience in a human body on Mother Earth!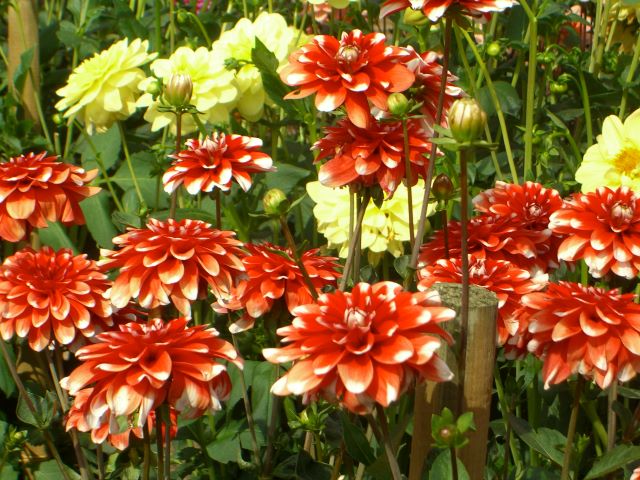 6      ADVICE AND BOOKS ABOUT CHANNELLING
Some channellings are good and full of love for us and others are done by mischievous spirits who wish to mislead us with disinformation. This kind of misleading channelling is very common.
You can feel in your heart what sounds true for you and ignore what you don't like.
If you would like to do some channelling yourself, always do what Diana Cooper recommends on page 57 of her book: "A New Light on Ascension" namely to ask the spirit who is communicating with you three times if he is trustworthy:  "In the name of God and all that is Light, are you ....? It is well worth buying this book and reading about the Law of Challenge before you do any channelling.
It is important to read some really good books about channelling before you start doing it yourself.  Please see the book list below.
Beware of spirits who flatter you.  If you are taken in by their flattery, you might believe everything they tell you, even the lies.
If you go to a private channelling and the spirit tells you through the medium that, for example, this is your first incarnation as a human being on Planet Earth and that before this you were a fairy queen, or that this is your very last incarnation before returning to the Godhead, or that you are going to meet your Soul Mate in five years time (although you are married at the moment), or that you are the queen of a distant planet, etc. please realise that he is almost certainly lying to you.  Sadly, you will probably believe everything he says if you trust him.  The morphogenetic field around the spirit, the seminar teacher and the group supporting them can influence your thoughts.  If, for example, this really were your last incarnation you certainly would not have any need to go to a medium.
Do not ask any spirit for advice about your health.  It is better to go to a doctor, naturopath or dentist, etc.  If a mischievous spirit tells you, for example, that you have a cyst, (although you do not have one), this statement will go straight into your subconscious and will have the potential to manifest itself as a cyst in your reality some time later in your life.
If a spirit tells you that you will need exactly two years to recover from a certain illness because you are so dirty from all your previous incarnations, do not believe him and go to a doctor as soon as possible.
It's a good idea to write down a list of statements made by the spirit during your channelling and to ask someone to test them for yes or no.  It is best to let someone do this who has absolutely nothing to do with the spirit.  You will not be objective enough.
Everyone gets fooled so don't worry about it.  Keep on meditating, trusting in God, learning and experiencing, and keep on going on!
The Spirit, Joseph, channelled by Michael Reccia, tells us the following in his book "Your Life After Death?
Souls on Earth have to be trained to operate from the heart-mind.  If they operate in meditation from the physical mind then the physical mind (unless that physical mind is completely protected from the effects of the Field) is homing in on aspects of the Field.  That is when some of the nonsense on Earth that is spoken in the name of the spiritual realms comes out.  That is when connections are made to those souls who are close to the earth plane who would cause mischief and mayhem wherever they could if they could get onto someone's wavelength ... and they do so very, very frequently.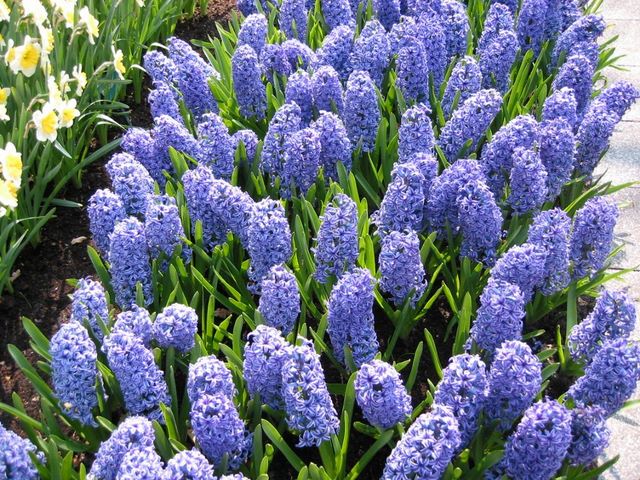 BOOKS AND AUDIOS ABOUT CHANNELLING
Guidlines On Discernment - New Realities Magazine  www.spiritlibrary.com/about/discernment.
Opening to the Other Side, How to Become a Psychic or Medium by Craig Hamilton-Parker
Spirit Communication by Roy Stemman
Channelling for Everyone by Tony Neate
Awakening your Psychic Powers by Henry Reed
The Spirits Book by Allan Kardec
Are You Psychic? By Dorothy Chitty
How to Meet and Work with Spirit Guides by Ted Andrews
Please also see Hay House online courses on how to channel.
BOOKS ABOUT INTUITION
You can learn how to make contact with your Divine Soul, your Spirit Guides and your Angels.  The following books are helpful:
The Realities of Creation by Jean Adrienne and others.
Nutrition for Intuition by Doreen Virtue
The Magic Path of Intuition by Florence Scovel Shinn
Developing Intuition by Shakti Gawain and Marc Allen
Highly Intuitive People by Heidi Sawyer
The Intuitive Way by Penny Peirce
Beyond the Obvious: Bringing Intuition into Our Awakening Consciousness
You Do Know: Learning to Act on Intuition Instantly by Becky Walsh
Remembering the Future, The Path to Recovering Intuition by Colette Baron-Reid
Ask Your Guides; The Answer is Simple; Vitamins for the Soul by Sonia Choquette
Awakening Intuition by Mona Lisa Schulz
Ignite Your Spirit, Align with your Higher Self by Kim Fraser 
Divine Intuition: Your Inner Guide to Purpose, Peace and Prosperity by Lynn A. Robinson
There is a very beautiful passage in Conversations with God, Book One (page 58) by Neale Donald Walsch (Hodder & Stoughton paperback) where God invites us to ask him anything and he will contrive to bring us the answer and he will use the whole universe to do this.
I would now like to quote a little passage about how to find answers to one's questions from:
Opening Doors Within, 365 Daily Meditations from Findhorn by Eileen Caddy, www.findhornpress.com
Learn to seek within for all the answers.  Take time to be still, and find the answer in the silence.  Never despair if it does not come immediately.  Simply wait upon me, and know that my timing is always perfect and in perfect rhythm with the whole of creation.......
Therefore, when you hear my still, small voice deep within you, follow through all I ask of you for your very love for me.  Know that I will never fail you nor forsake you.  Know that only the very best will come out of all you do for my sake.
BOOKS ABOUT SIGNS
If you would like to find out the truth about something, you can ask the angels or the Universe for signs.
Signs from Above by Doreen Virtue
How to Hear Your Angels by Doreen Virtue
The Secret Language of Signs by Denise Linn
Message from Spirit: The Extraordinary Power of Oracles, Omens and Signs by Colette Baron-Reid
Synchronicity, Signs and Symbols by Patricia Rose Upczak
The 7 Secrets of Synchronicity: Your Guide to Finding Meaning in Signs Big and Small by Trish MacGregor.
THE PHENOMEN OF BELIEF, an excerpt from THE SECRET OF THE MATRIX CODE by Dieter Broers, by kind permission of Trinity Verlag, www.trinity-verlag.de  The German title is "Das Geheimnis des Matrix Code".
     "During a lecture, a professor and his students were connected via measuring devices that noted their respective EEGs. The subsequent analysis showed that when the emotional intensity and the resulting persuasive power of the professor were at their strongest, the brainwaves of the students corresponded with those of their professor. The more powerful mental and emotional quality of the professor's oscillations switched the brains of his listeners over to his frequency.
     Although at the beginning of the experiment each student exhibited a different oscillation pattern according to his own level of awareness - because each of the students had their own thoughts - they were all sooner of later resonant with the vibrations of the professor. The test persons even adopted the professor's thoughts when he was intentionally telling them lies. There was a student present, who was well acquainted with the subject as he had been to the same seminar the previous semester, and he knew when the professor was lying, but even he could not withstand the professor's strong transmissions. This shows that energetic-emotional qualities are at play, independent of the credibility of the content."
I would like to wish you very much joy and success on your spiritual path.